GMG manufactures the best wood pellet grills available on the market today. These grills are much better than gas or charcoal. Hardwood pellets provides better taste and consistency than traditional grills.
The GMG website is built using a base of WordPress. Customized coding and plugins extend the functionality to include WooCommerce, sales tax reporting, dealer search locator, streaming video, and social media integration.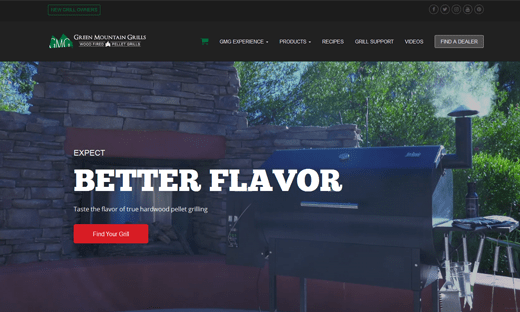 Green Mountain Grills
These guys are top notch on all fronts. So impressed with their timeliness and professionalism. Highly recommend.