Rehab Plus Physical Therapy Scottsdale
The Scottsdale location of Rehab Plus Physical Therapy offers orthopedic rehab, wellness and sports performance training. The customized WordPress website offers an easy to use portal where potential customers can access detailed service offerings, patient forms and contact information.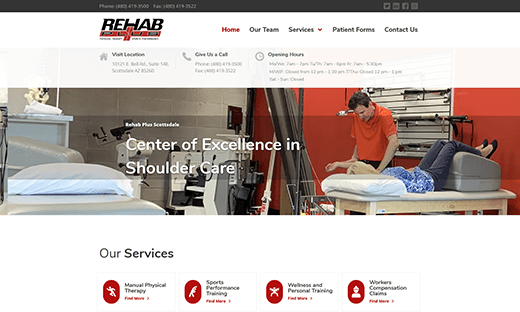 Rehab Plus
If you are looking for a firm to help with your website – this is your go to resource. Made the process easy and they are very responsive.  In addition they are local, it is comforting to know they are here and note miles away.