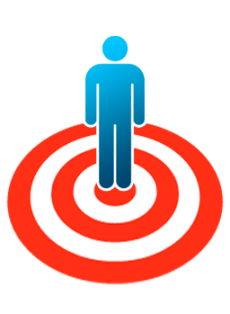 Developing Clicks into Leads
Getting a potential customer to click on a PayPerClick ad or banner advertisement is only the first step in successful lead generation. The user must then be converted into a qualified sales lead or customer by your web site for a good return on your advertising investment. A sound strategy is to include a free offer within your ad copy and on your web site landing page.
Below are four free giveaway suggestions to help your ad succeed.
The secret of using this time-tested strategy in today's digital search-marketing environment is to mention the offer right in your listing. Include it in your meta description and you differentiate your listing from other search results and get users to click. Structure your offer to attract a specific type of person and you capture contact information plus a well-qualified lead.
An informative guide. Educational PDF guides work well as they are easily downloaded and shared amongst friends and colleagues.
A free trial. Recurring services and sample product packs work well.
A coupon. With the current economy coupons are being used increasingly by a wide user demographic. By offering a discount code that your customers can enter in your shopping cart software you can directly track it's use and effective ROI.
A giveaway item. Pens, tee shirts, pads especially if they are branded with your logo all work well.
Remember that before you give away your offer, you require the user to complete a form with their contact information. Lastly make sure to follow-up with the lead on a regular basis.
If you would like to speak to Net-Craft.com about search engine or Internet marketing, please contact us today.