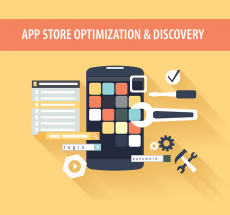 Improved app quality, ASO and discovery on Google Play
More than two billion users every month visit the Google Play Store to discover and browse new games and apps. As a way of making Google Play a wonderful discovery, developers continue their focus on quality. In the future, they will be updating their features and ranking logics to prioritize high-quality games and apps with engaging content and strong technical performance.
If you are searching for ways to improve your app and game quality, there are three main areas to focus one. In addition to this suggestion, we have also highlighted different tools from the Google Play Console to monitor technical performance, help you understand user behavior, and deliver the greatest in-app experience for users.
Good in-app user experience
Have you considered your UI and if your app has intuitive menu access, navigation, and controls? Do you have a good overall polished design, first-time-use experience, and enough content to keep the user engaged?
Testing tracks: to make improvements and gather user feedback, release early versions of your app
Quality guidelines: maximize your exposure and meet user expectations by testing against the quality guidelines for various platforms.
Ad placement: choose the right ad placement as well as format throughout your app to ensure good user experience.
Engaging content: build sustainable app engagement and loyalty by satisfying the user's needs.
Technical performance and strong app stability
Have you thought about whether your app is responsive, well-behaved, power-thrifty, and efficient? Forty-two percent of users leave a 1-star review mention bugs or stability.
Pre-launch reports: These reports let developers know the downfalls. They let them know ahead of time, so they can go back and fix any issues they're faced with, so this doesn't happen again. It is a must-have for user-experience and developer know-all.
Effective listings on a store page
If you have an app, you need to have effective ASO or App Store Optimization, efficient listings that are user-friendly. They need to reduce the stress a person would feel when shopping through any aisles, and they need to provide peace of mind.
Best practices: these should be given. You want to work with the best practices, including picture, title, description, specifications, and a quick rundown of what the consumer needs to know.
Ratings and reviews: these need to always be monitored because you want to be up to date on the latest and greatest of what people are saying. If it not so great, being able to change this out to something that is, may just help boost your appeal.
Experiments never hurt: doing A/B testing with your page is going to go a long way when it comes down to choosing the best possible way to layout the store, while also making sure it works. Testing is a must for any website owner.
Customize: customize the location, the listing, the marketing message to your group or audience. You can be in control of where the store and app are seen with simple tools available to use.
Improve your app quality with Google Play. Become a top-shelf developer overnight when you use common practices that are making everyone easily and efficiently create an app that works.
If you would like to speak to one of our app marketing consultants about increasing app downloads, please contact us today.