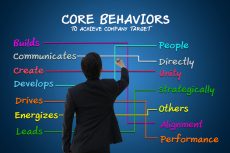 Top Methods of Behavioral Marketing
Marketing can come in different forms that can encourage buying. A method known as behavioral marketing is one example where an audience is targeted through the data that is gathered.
This form of marketing is also able to prevent ads from overwhelming the consumer. This allows a business to concentrate on engagement so that the needs of the customer can be identified.
Today, we'll talk about behavioral marketing and a few of the methods used.
What Behavioral Marketing Is
When a company wants to target an audience, they use a method known as behavioral marketing that focuses on where they are located, their interests, behavior, and their purpose. The data that is gathered is conducted through a deep understanding of the customer's online history, cookies, and web analytics. This is accomplished by dividing the consumers based on their behavior patterns, which can allow a company to provide content that is relevant and not just general in nature.
Behavior Marketing Strategies
Many strategies can be used in behavior marketing. Although some may work better than others, many are incorporated into a plan. Below are a few examples of this.
Up Selling
You have surely seen this when you are about to checkout and pay for your online purchases. This occurs when a pop up window opens and shows you similar products that you are purchasing. This method is used to keep customers engaged to make additional purchases and works effectively.
By upselling, the company is able to make an additional 20%-30% in sales and profits. The suggestions made through up selling is a great behavioral marketing method because it can lead to additional sales.
Using social networks allows a company to retarget and remarket customers so that sales can be increased. These efforts involve showing previous products and pages that customers have already seen. Having the products viewed more than once will also increase your website's traffic and increase conversions.
Utilizing Email Marketing Efforts
Email marketing is a popular method that enables a company to reach consumers who signed up for email notifications. Another way is through notifications concerning carts that have been abandoned and sending out reminder emails to attract the consumer again to finish their checkout. This direct email marketing can have the consumer feel like the notification was personalized.
Targeting Consumer Demographics
A widely used tactic for behavioral marketing involves demographics. With many businesses having consumer information based on demographics, the products and services they offer can be catered to specific groups based on age, educational level, gender, and location so that they can have an idea of what a user looks like. Other factors of demographics may even be considered such as the type of websites that are frequented so that appropriate products can be offered.
Instilling Automated Marketing
With data being a precious commodity in marketing, the need for caches is even more important for companies. This allows the company to improve upon sending out content that is relevant. The company is also able to focus their database around consumer behavior through the use of machine learning and automation.
If you are interested in learning more about how behavioral marketing can help your business, please contact Net-Craft.com today for a free consultation.