Conversion, Results & Analytic Tracking
Unlike Some Other Companies, We Focus on Measurable Results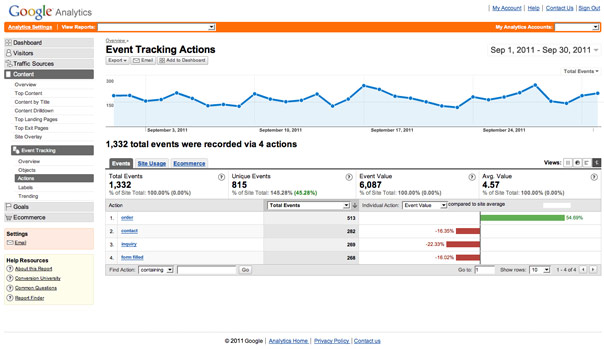 Take Advantage of Detailed Metrics that can Enhance Your Marketing Efforts
Net-Craft offers a range of internet marketing tracking services that allows us to determine which of your marketing channels are leading and which are lagging. We have the ability to track results from search engine optimization, Google AdWord campaigns, eMail campaigns, social media marketing, and more. In addition, we are not just talking about clicks, we can also track and report the web site visitors that use the telephone to call you.
Learn which keywords generate clicks and phone calls to your business.
Identify trends quickly and view snap shots of your call and visitor data.
Compare different landing pages and advertisements with AB split testing.
See where your visitors navigate on your web site while on the phone with you.
Improve your advertising ROI – Return-on Investment dollar.
Get A Free Conversion, Results & Analytic Tracking Quote
We deliver measurable results not just empty promises.